About Simpson Electric Company
We have built a business on excellent workmanship and it has succeeded. As one of the oldest most experienced firms in the area, we wire homes for many of the large tract home builders in the Carolinas.
We also wire homes for many of the premier custom homes builders in the Carolinas. Since we have been in business since 1954 we have retained the best, most experienced and qualified electricians.
All of our electricians are our employees. Many of our employees have been with the company for 10-30 years.
Simpson electric company has an unlimited electrical license in North Carolina and South Carolina and is bonded and insured.
Only the Best for Our Customers
Construction Electrical Support
Residential Customer Support
The idea for Simpson Electric was first shaped in 1954 that began with the borrowing of a truck and ended with the decision to start a business together. Working from "dark to dark", Simpson Electric was built from the ground up. It was a time when customers sent in letters and paid by check.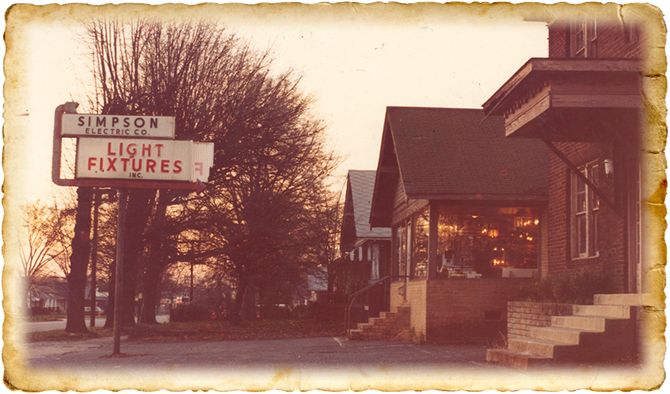 A Simpson Electric showroom was installed in the house on West Blvd., which eventually evolved into the showroom on South Blvd.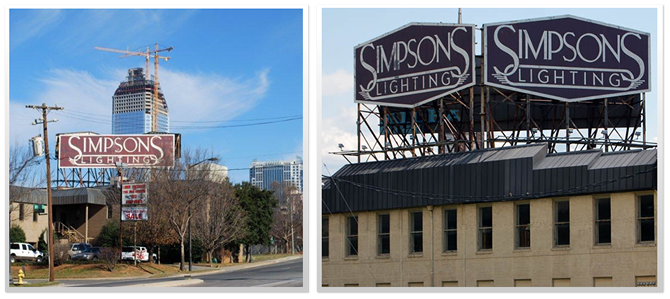 The generation that followed joined in the successful family business, taking time out to serve proudly in the United States Marine Corps. As the company grew, the new generation of Simpsons ran the contracting business, with the company's founding fathers operating the lighting showroom. The Simpson Electric Sign uptown is a Charlotte landmark.
Simpson Electric continues to develop today, as each generation follows in the footsteps of the preceding one.  If this continues, the next generation will be welcomed as the fourth generation of Simpsons in this family business, taking the company into its centennial anniversary.
Since 1954 Simpson Electric is there for its customers.